What can an after-sales service partnership do for your printer manufacturer business?
Work with us, and we'll help you deliver high-quality and reliable after-sales services, including planned preventative maintenance and emergency remote and onsite support for printing press breakdowns.
You don't need to expand your after-sales services footprint and increase staff. An after-sales service partnership with us reduces your overheads and costs.
With Veritek as part of your after-sales support network, your customers can meet tight printing deadlines and maximise productivity.
Better still, you can enhance your customers' satisfaction.
Your after-sales service partnership options include: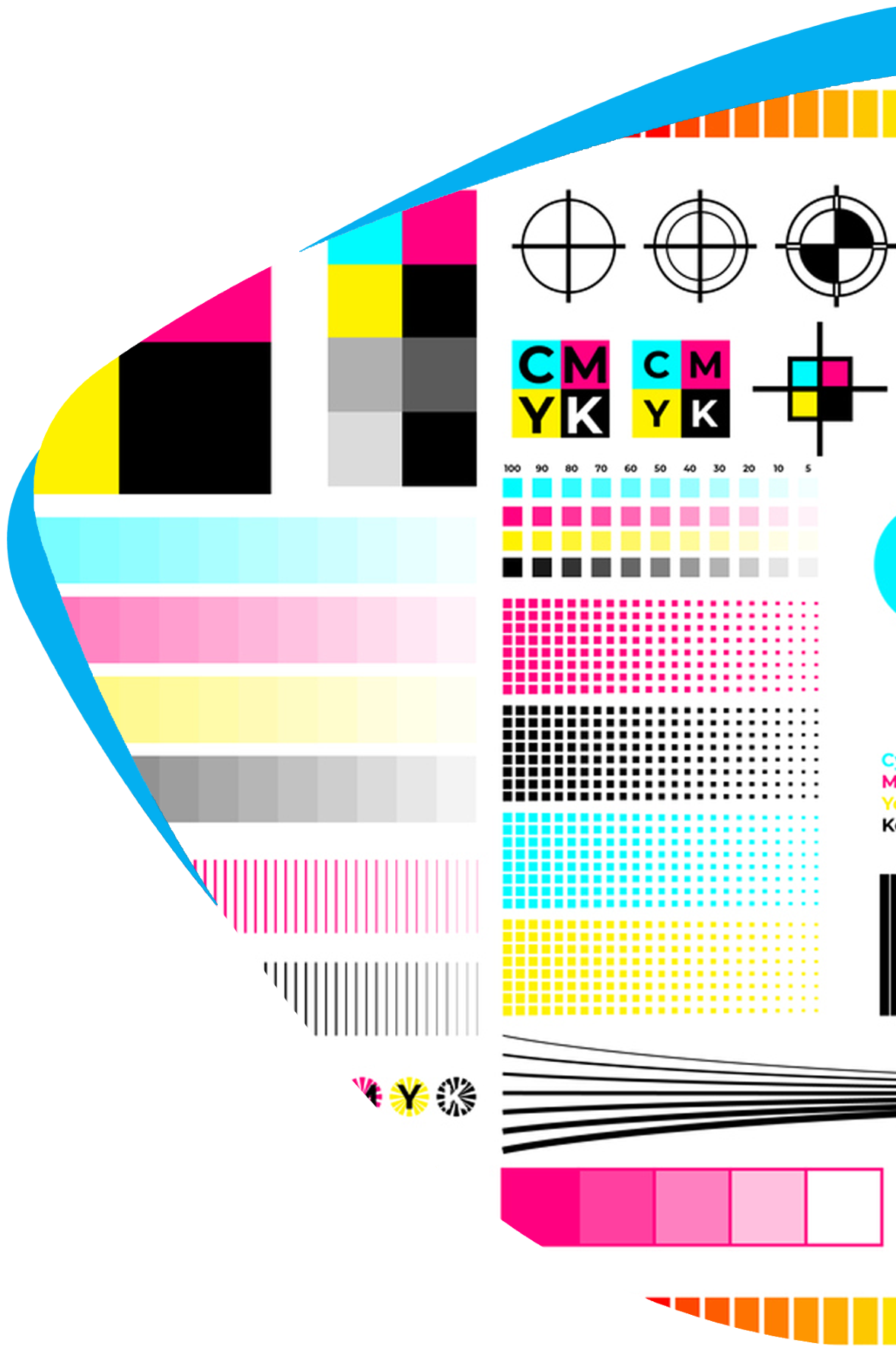 Overview
How a field engineering service partnership enhances your customers' satisfaction
Our core values of partnership, trust and accountability drive every decision and interaction with our partners and their customers. Industrial printing presses are often subjected to heavy use, leading to wear and tear on parts. With Veritek as part of your after-sales services support network...
You can expect:
Ensure optimal printing performance
We can help you deliver your preventative maintenance programme to ensure your customers' industrial printing presses always operate at their best. Moreover, your customers can deliver the highest level of print quality while minimising downtime and maximising productivity.
Ensure printing machinery reliability
When we deliver your regular maintenance, we'll identify potential problems early on, preventing them from becoming larger and more costly in terms of time and money. Moreover, we'll reduce the risk of unexpected industrial printing press failure and downtime.
But that's not all. When your customer requires a repair, our fast-acting remote support helpdesk and onsite field engineers minimise downtime and quickly get printing presses back in good working order.
Extend the life of printing press machinery
By identifying and addressing potential issues early on, our OEM-trained technicians keep your customers' printing presses in good condition, preventing the need for premature replacement.
Reduce the cost of ownership
By preventing downtime and extending printing presses' lifespans, our OEM-trained technicians can help your customers avoid costly repairs and replacements.
Deliver a positive customer experience
You can expect Veritek's field engineers to uphold your brand values and work hard to position themselves as an extension of your team.
Your service level agreement will include:
Customer service desk support

Your customers can collaborate with your field service partner with ease. Veritek's customer service desk support provides:

Multi-lingual technical support helpline: Prioritises urgent printer issues to ensure we respond promptly.
Customer services: We keep all relevant stakeholders updated during the job cycle, thus reducing calls to the OEM.
Job logging: Provides you with greater accountability.
Job management: We route jobs to engineers best suited to handle them.
Reporting: We track metrics important to your goals and identify customer trends.

First-line remote engineering assistance

We minimise industrial printing press and customer downtime and speed up the time to resolve issues: Your customers can expect:

• Immediate response to customer issues from OEM-trained printing press specialists
• Expert printing press engineers with strong communication skills

Second-line onsite field engineering services

You can expect Veritek's OEM-trained printing press machinery field engineers to assist you with:

Equipment installations
Onsite break/fix
FCO/modification deployment
De-commissions
Onsite training for end-users
Electrical safety testing

Third-line expert OEM support

If our remote support and onsite printing press machinery field engineers cannot resolve a complex issue, we'll escalate the support call to the manufacturer, who can refer to the equipment design or specifications to resolve the issue.

Refurbishment

We can help you (the OEM) to extend the life of your equipment and achieve sustainability targets with refurbishment services that include:

Inspection and evaluation: A thorough examination of the press to determine its current condition and identify any issues that need to be addressed.
Disassembly: To enable each component to be individually evaluated, repaired or replaced.
Cleaning: We'll clean all parts to remove accumulated dirt or debris.
Repair or replacement of parts: We'll repair or replace worn or damaged parts as necessary.
Reassembly: With the repaired or replaced parts.
Testing: To ensure the refurbished press functions properly and meets the required quality standards.
Maintenance: After the refurbishment process is complete, we'll schedule regular maintenance and cleaning to keep the press in good working condition.

Parts & logistics

Easily store, track and organise parts and resources. At the same time, maximise efficiency.

Warehousing
Parts management
Logistics

Examples of printing press machinery Veritek maintains and supports

Prepress
Digital inkjet printers, including dye sublimination printers
Flexography
Lithographic
Large format
3D printers
Finishing equipment
Strategic reasons why printer manufacturers partner with Veritek
We keep pace with industrial printing technology trends
You can expect us to sustain your printing press machinery's quality, availability and lifespan, so that your customers can always meet tight deadlines, maximise productivity and maintain customer relationships.
Wide geographical reach
Our strong presence in Europe and close network of contacts worldwide means you can scale your after-sales services teams when needed.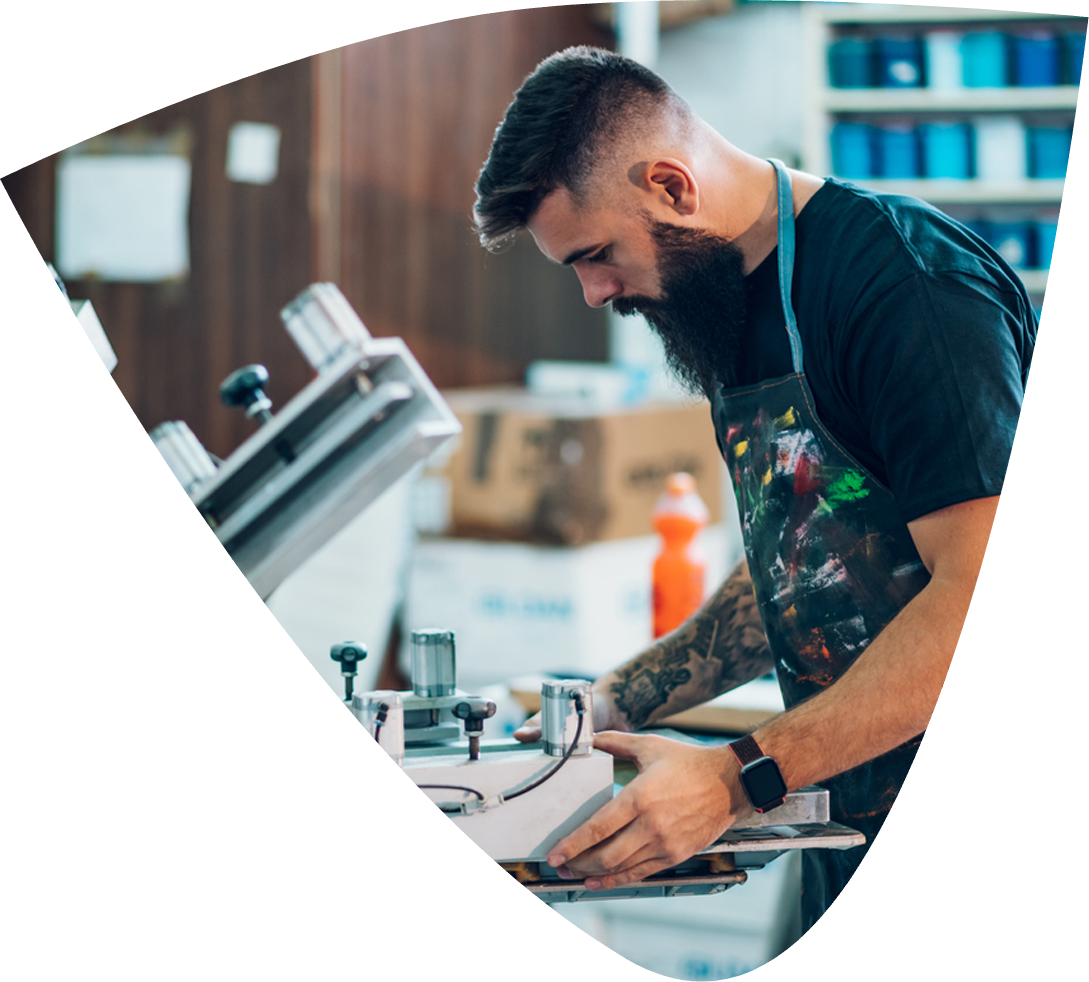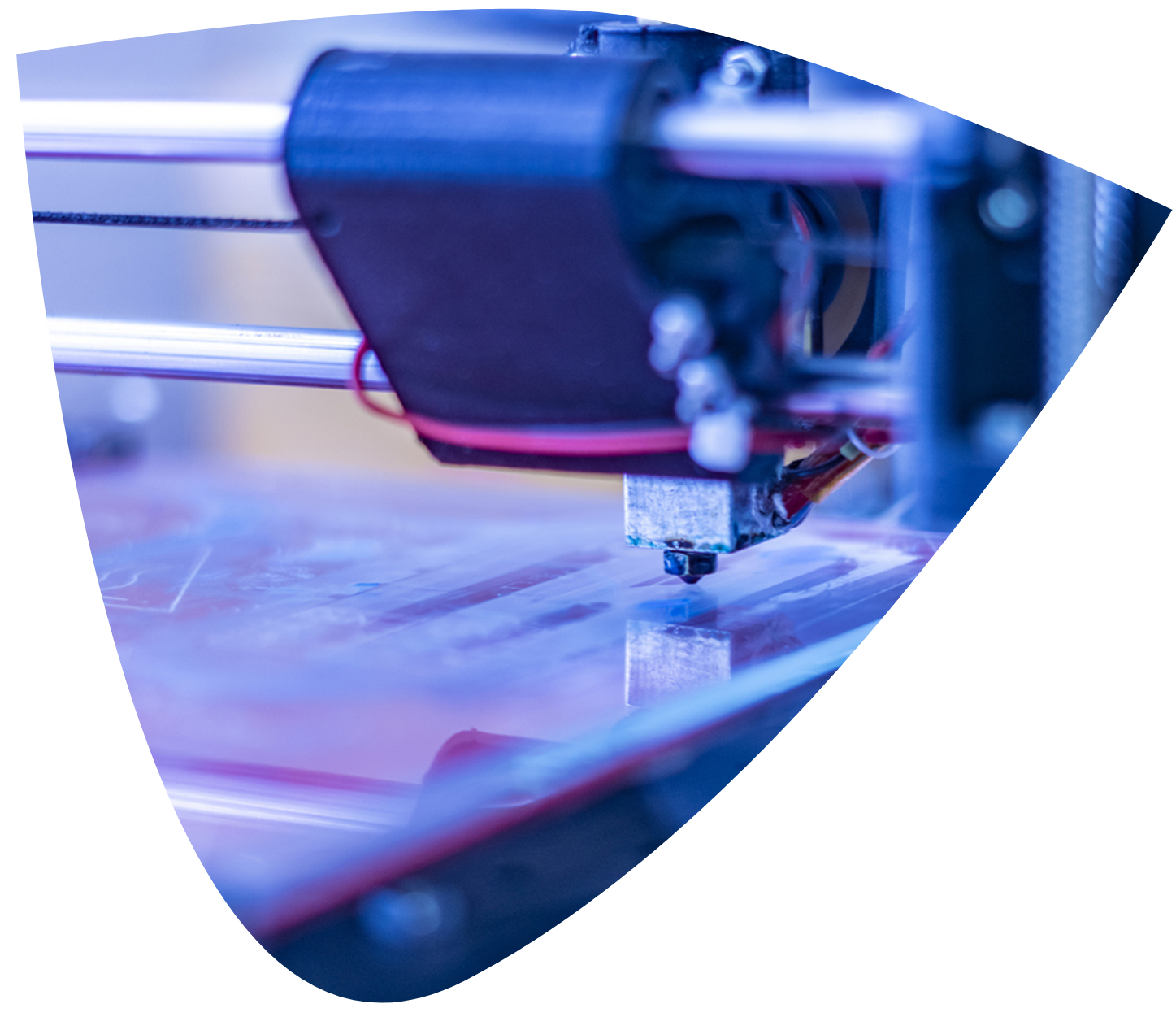 Reliable partner for mission-critical industrial printing technology
If sales growth or competing challenges put pressure on delivering after-sales support, know that Veritek can supplement your team to provide installation support, routine maintenance and fast response.
OEM-certified field engineers
Our printing press field engineers work with meticulous attention to detail and relish continual learning. Each field engineer is OEM-certified and has expertise in:
Multiple projector brands
Electronic / IT solutions
Mechanical solutions
A combination of these technologies
Flexible and adaptable service level agreements
Enter into a SLA with us and you can call upon Veritek's printing press engineers at short notice for unplanned or time-limited projects, making an after-sales service partnership the cost-effective choice.
Free up in-house engineers' time
Need to divert resources to a high-priority project? No problem. We can boost your in-house service capacity when you need us to.
Fast access to printing press maintenance expertise
Your Service Level Agreement will include SLAs for response times.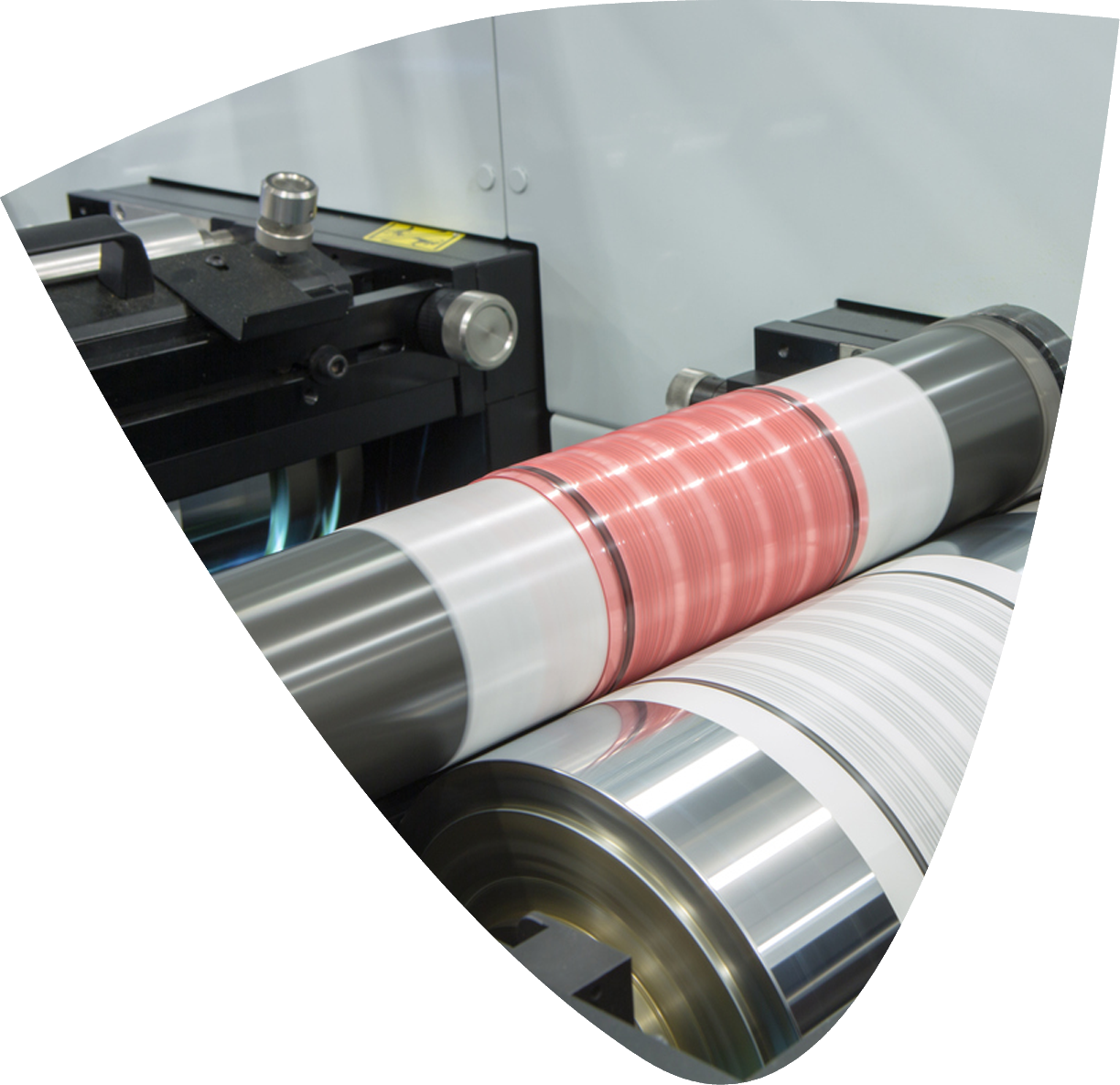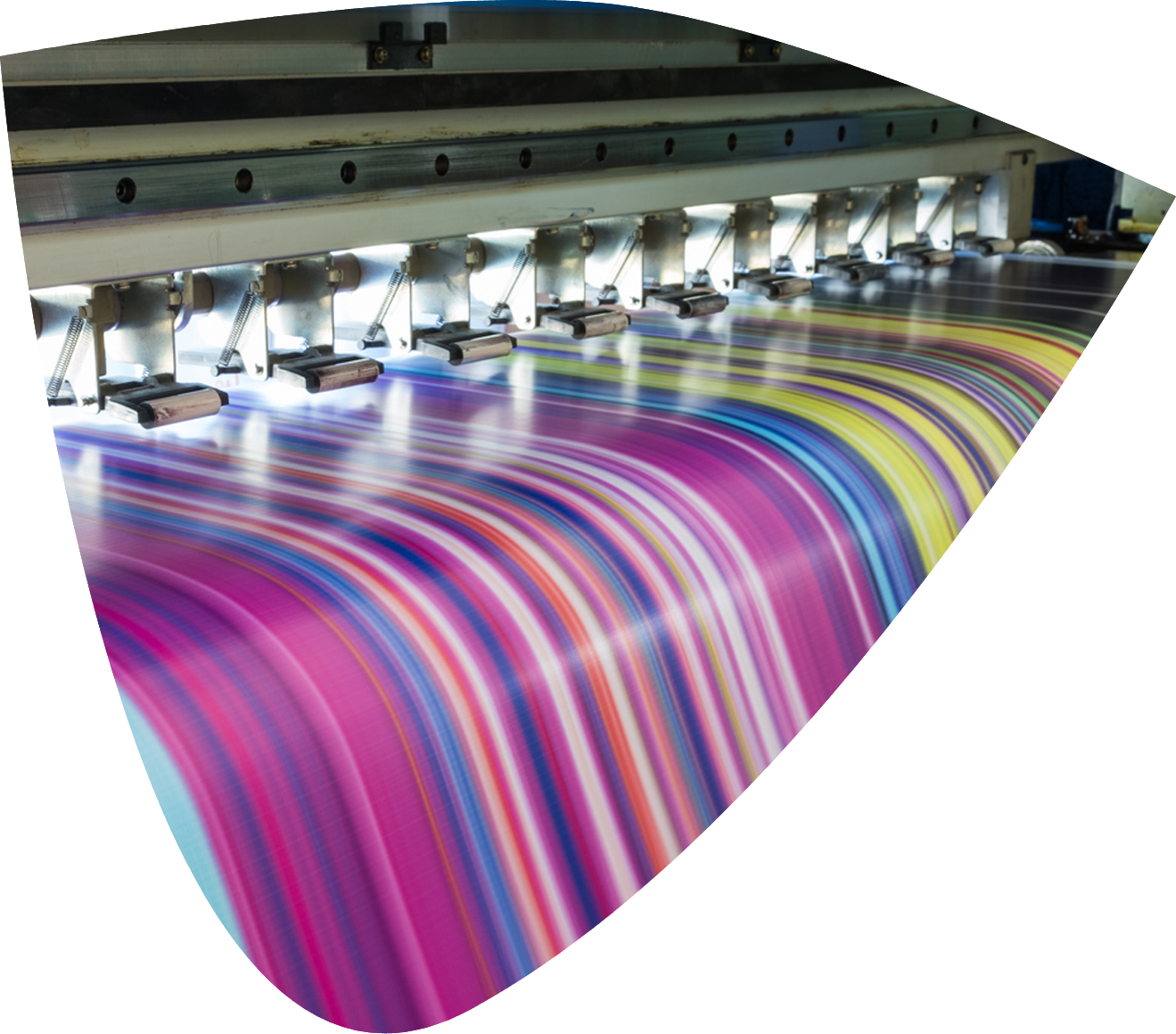 Service exclusive
We don't sell products. We don't sell equipment. We don't compete with your sales channels. Consider us an extension of your team.
The numbers that tell our story
Customer calls handled: 130178
Jobs completed: 99459
Field support visits: 56225
Customer satisfaction rate 95%
Our company
Veritek has 35+ years of experience in delivering engineering partnership support.
Over the last 15 years, we have significantly grown our printing press engineering support for printer manufacturers resulting in significant long-term partnerships.
Our customer base ranges from SMEs to well-established corporate print manufacturers.
Compliance and security
ISO9001, Cyber Essentials and Eco Vadis Silver Medal for Sustainability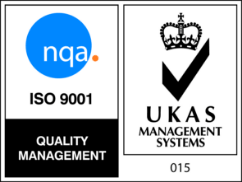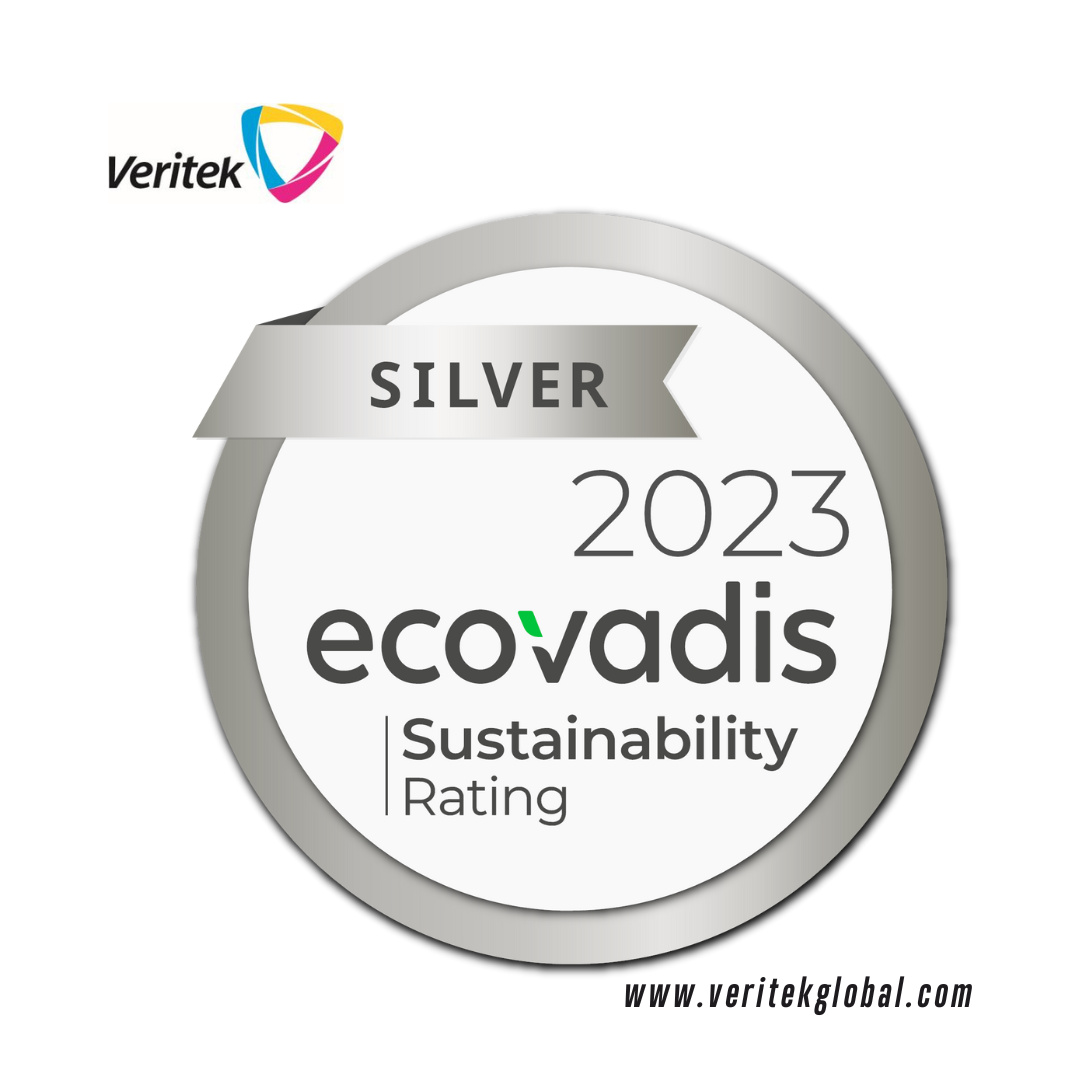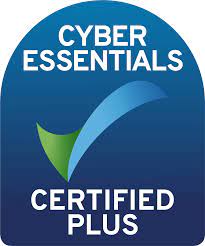 Examples of clients we work with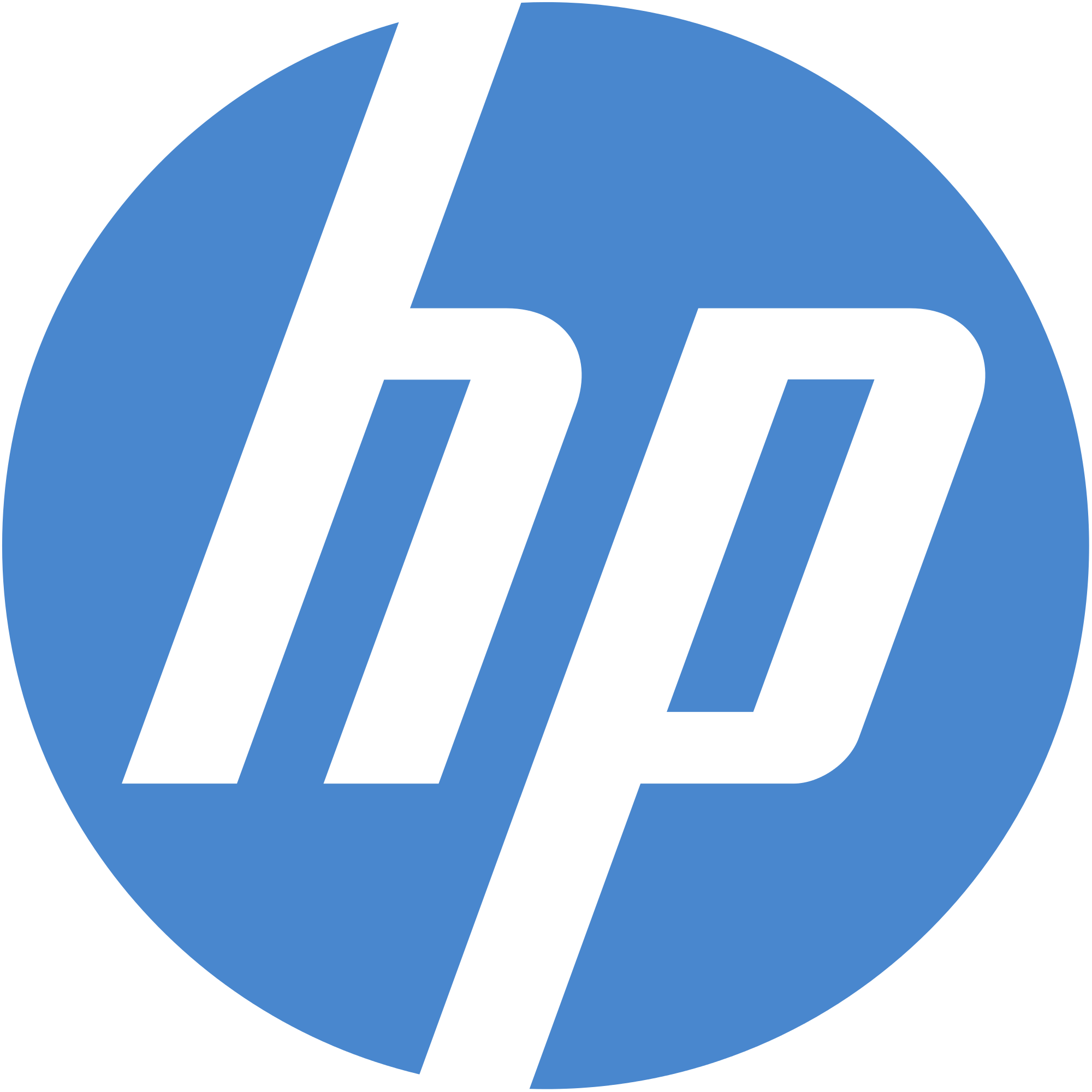 "We are delighted with how Veritek carried out this involved project for us. Our customers received a first-rate service and this reflects very well on us. From our end, the project was completed on time, on budget and to an exceptional standard."

Miriam Quiroga
HP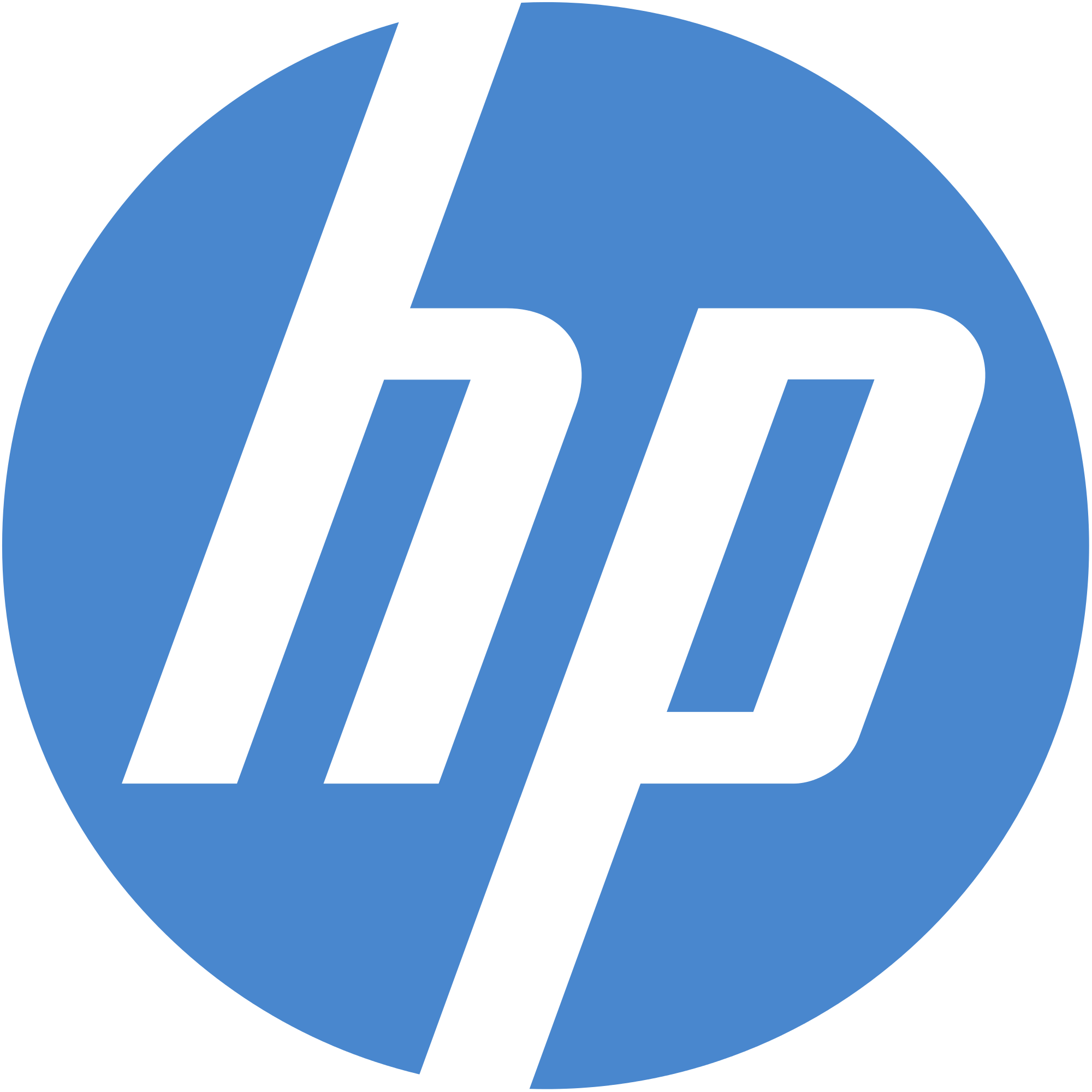 "With Veritek we have one point of contact for large teams of highly skilled engineers across Europe. Veritek is very easy to do business with and has grown to be an important service support to our graphics markets. Repeatedly, Veritek has demonstrated its flexibility and adaptability in terms of servicing a wide array of graphics presses, managing peaks in demand efficiently while also offering value for money."

Alberto Pedreno
EMEA GSS Operational Development Manager, HP Graphics


"Veritek is a partner with a scalable business that can keep pace with Epson's strong UK sales and who will add value to the Epson brand."

Peter Figoni
Customer Service Manager, Epson
Read our case studies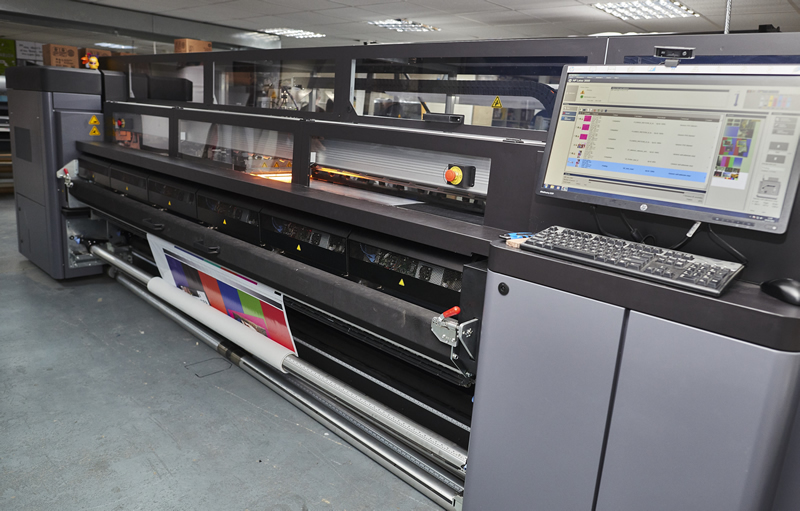 Veritek provides HP Latex printer support across 26 countries
How Veritek helped HP to roll out a time-critical upgrade to HP Latex 3000 industrial printers located in 26 countries across Europe, the Middle East & Africa
Read the case study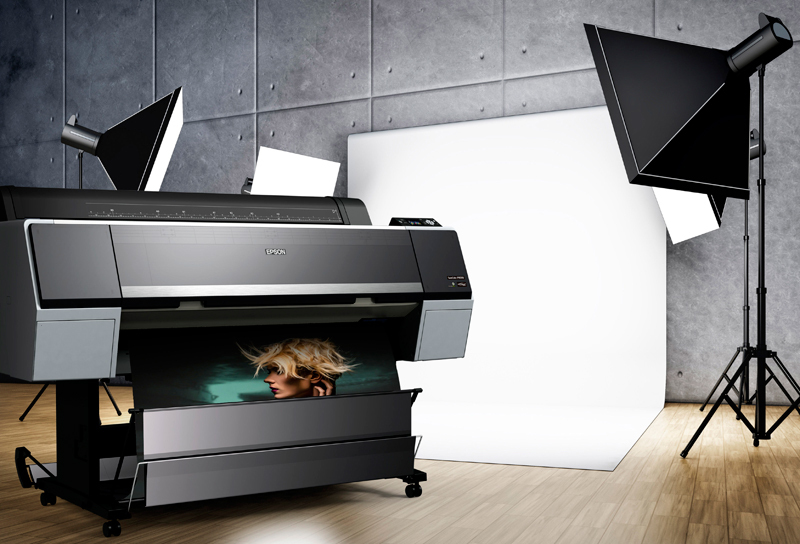 Epson
How Veritek supported Epson with after-sales services in line with the company's fast sales growth.
Read the case study
Our setup process
Step one:
Understand what you're trying to achieve

First off, we'll determine where you are now:

Situation analysis
Your challenges & needs
Initial sharing of data
Veritek prepares and presents a support solution

Step two:
Determine steps to achieve your goals

After that, we'll work with you to understand:

Skills requirements
How your requirements match with Veritek engineer competence levels
Project scoping
Veritek prepares and submits an indicative commercial offer

Step three:
We'll submit our proposal

Once you have agreed to our offer in principle, we'll:

Conduct due diligence
Define your service level agreement
Submit our final commercial offer
Prepare the contractual documentation

Step four:
We'll put your service level agreement into action

Finally, to get your service level agreement up and running, we'll

Agree on milestones
Train our engineers
Synchronise data and systems
Define procedures
Agree on reporting requirements
GO LIVE!
Pricing
Many factors go into pricing print manufacturer service level agreements, including printing machinery complexity, required scope, locations, etc.
We would love to hear about your print manufacturing business and after-sales service goals.
Researching options?
This handy datasheet summarises our after-sales services for print manufacturers