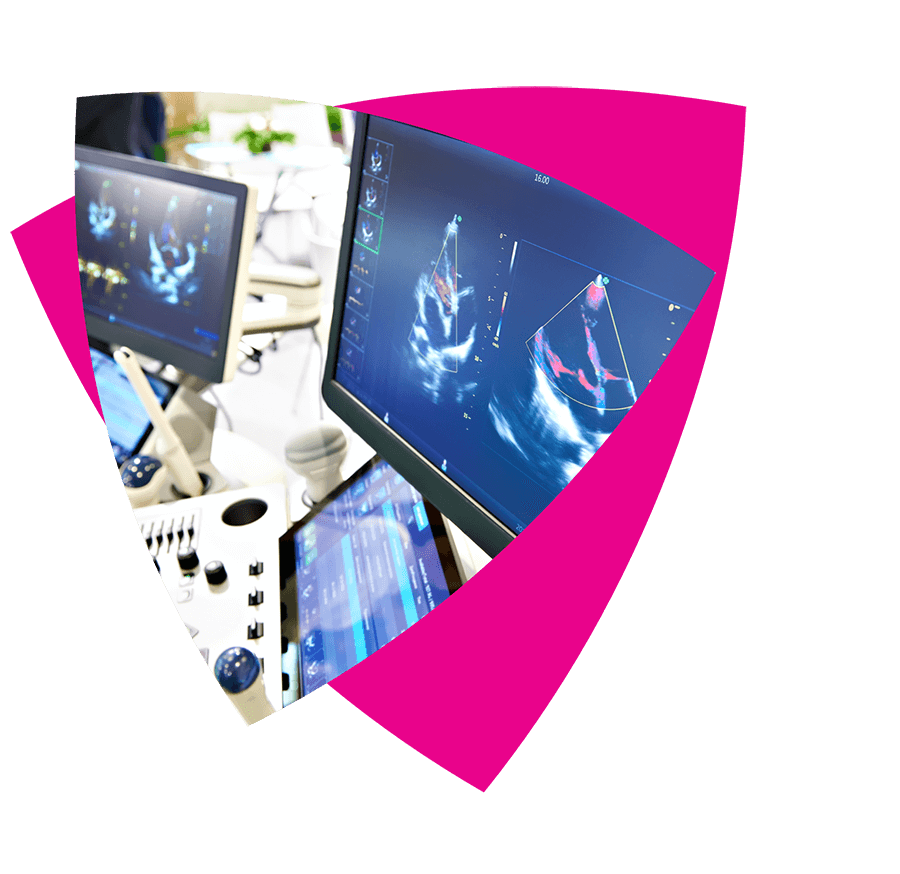 Industry sector expertise | Robotics and cobotics
Field engineering support for robot and cobot OEMs
Keep robots and cobots operating to OEM specifications. Maximise functionality and uptime. Increase robot and cobot lifespans
What can a field engineering service partnership do for you?
Work with us, and we'll enhance your robot and cobot after-sales operational efficiency and customer satisfaction.
You can expect us to:
Increase your robots' and cobots' lifespans
Planned preventative maintenance helps your customers monitor and manage their robots'/cobots' health and keep them operating smoothly and efficiently for longer.
Increase robot and cobot performance and uptime
We'll work with your customers to plan downtime for maintenance so that they can keep their production lines and operations moving.
Moreover, you can expect us to maximise your customers' robot and cobot functionality and performance by delivering planned preventative maintenance as prescribed by you at your customers' sites.
Respond to problems quickly
There's no need for you to expand your facility footprint and increase staff. A repair partnership with us reduces your overheads and costs.
When your customer requires a repair, our fast-acting remote assistance helpdesk and engineers minimise downtime and quickly get robots and cobots back in good working order.
Ensure availability and readiness of equipment
When corrective maintenance is required, Veritek can either provide onsite repair, or if needed organise swap units.
Help you to see maintenance and repair trends
We'll help you keep track of your customers' expectations and experience by giving you the maintenance and repair data you need to identify trends and make informed pre-emptive decisions.
Field engineering services and support that enhance your customers' experience
With Veritek as your service partner, you're not just outsourcing your field engineering services. You're getting a trusted, knowledgeable service partner who'll treat your customers like VIPs.
Our field engineering services help OEMs across Europe to scale up their after-sales service operations and deliver an outstanding customer experience.
Your service level agreement will include:
Strategic reasons for using a field engineering service partner for your robot and cobot maintenance and repairs
Reduce overhead costs by giving you fast access to specialist robot and cobot expertise
Your Service Level agreement will include KPIs for response times.
Better still, we have local language engineers located strategically throughout Europe.
Ability to scale robot and cobot maintenance and support teams quickly
Need to divert resources to an important project? No problem. When you partner with us, we can boost your in-house service capacity when you need us to.
Ability to expand geographical coverage
Get the flexibility and scalability you need to fulfil projects domestically and overseas. Veritek provides field engineering support to robot and cobot OEMs across Europe.
Be able to implement upgrades quickly
No longer have to rally precious resources to implement upgrades. Or deal with burdensome problems arising from external factors that make the frequency of upgrades and timing difficult.
Veritek has the resources and staff to deploy robot and cobot upgrades cost-effectively and quickly.
Free up in-house engineers' time to concentrate on high priority projects while field engineering service partners take care of day-to-day servicing
You can rely on Veritek field engineers to use their robot electromechanics, computer technology and analytical skills to maintain and repair your robots and cobots while you focus on other projects.
In particular, our field engineers:
Calibrate your robots and cobots
Diagnose issues
Make necessary repairs
Easy setup process
Step one: Define concepts
First off, we'll determine where you are now:
Situation analysis
Your challenges & needs
Initial sharing of data
Veritek prepares and presents a support solution
Step two: Refine solutions
After that, we'll work with you to understand:
Skills requirements
How your requirements match with Veritek engineer competence levels
Project scoping
Veritek prepares and submits an indicative commercial offer
Step three: Contract
Once you have agreed to our offer in principle, we'll:
Define your service level agreement
Submit our final commercial offer
Prepare the contractual documentation
Step four: Implementation
Finally, to get your service level agreement up and running, we'll:
Establish project team
Agree on milestones
Train our engineers
Synchronise data and systems
Define procedures
Agree on reporting requirements
GO LIVE!
Service level agreement pricing
Many factors go into pricing service level agreements, including equipment complexity, the scope of service required, locations, etc.
So get in touch with us for a custom proposal.
OEM partners we work with
Veritek supports thousands of devices for major manufacturers and industry leaders, including Becton Dickinson, Mallinckrodt, Mindray, Philips, Roche Diagnostics and Siemens.
Read our resources
Types of field engineering support we offer and how they work
We Support:
Medical equipment
Pharmaceutical Diagnostics and imaging
Ultrasound technologies
Computed and Digital Radiology
Clinical workstations
Dental technologies
Pharmaceutical Dispensing
Pharmaceutical Robots
GP/Hospital Check-in Kiosks
Defibrillators
Veritek Offers:
Types of field engineering support we offer and how they work:
Onsite field engineering services
You can expect Veritek Field Engineers to assist you with:
Equipment installations

Onsite break/fit

Planned preventative maintenance

Equipment Moves 

FCO/modification deployment 

Upgrades 

De-commissions 

Onsite training for end-users

Electrical Safety Testing
Back-office help desk support
Collaborate with your field service partner with ease. Veritek's back-office helpdesk support provides:
Multi-lingual remote technical support helpline: Prioritises urgent issues to make sure we respond to them on time
Customer services: We keep all relevant stakeholders updated during the job cycle, thus reducing calls to the OEM.
Job logging: Provides you with greater accountability.
Job management: We route jobs to engineers best suited to handle them.
Remote resolution: We minimise downtime and increase response and resolution times by providing remote expertise that matches the problem.
Device upgrades: We scale your capacity to carry out high volume work easily and cost effectively.
Reporting: We track metrics that are important to your goals and identify customer trends
Repair centre support
Depend on our OEM trained experts to identify issues quickly and get repair jobs done. 
Bench Repairs

Back to Base 

Swap Services

Pre-staging

Commissioning
Parts & logistics
Easily store, track and organise parts and resources. At the same time, maximise efficiency.
Warehousing

Parts Management

Calibration services

Logistics
Discover Other Industries
How we've helped our customers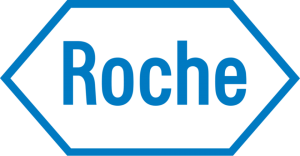 Roche Diagnostics serves customers spanning the entire healthcare spectrum – from research institutions, hospitals and commercial laboratories to physicians and patients.
Read Case Study

Both Esaote and its customer base is extremely happy with Veritek's one stop shop service, and this successful relationship continues to grow both in scale and strength.
Read Case Study
With Veritek we have one point of contact for large teams of highly skilled engineers across Europe – they are very easy to do business with and have grown to be an important service support to our graphics markets. Repeatedly, Veritek has demonstrated its flexibility and adaptability in terms of servicing a wide array of graphics presses, managing peaks in demand efficiently while also offering value for money.

Alberto Pedreno
EMEA GSS Operational Development Manager, HP Graphics

The case for partnering with Veritek was compelling given their UK wide number of engineers and support infrastructure, all aimed at delivering faster responses and enhanced customer satisfaction whilst offering value for money. The project management has been exceptional, particularly in the area of significant volumes of ophthalmic equipment installation.

Andrew Yorke
Head of UK Business, Topcon

Our key aim was to provide a uniform, effective and efficient service to all our digital cinema customers across Europe - we chose Veritek for its expertise and geographical coverage. Through Veritek we provide a pan-European, multilingual NOC (helpdesk) with pro-active monitoring, remote resolution and helpdesk support across all Sony Digital Cinema 4k installations in Europe, on-site support for Sony screens, preventative maintenance anda reliable break/fix service.

David Mcintosh
Vice President, Sony Digital Cinema 4K Solutions for Europe and the America

Veritek was selected for the quality of its NOC and on-site support services, along with its track record of non-competing services which achieves near 100% SLA adherence. We have trained Veritek engineers to the same high standards as GDC's engineering teams to ensure our industry-leading hardware and software solutions - coupled with our own direct service delivery fulfilled by Veritek's service and support - offer exhibitors a complete solution, simplifying operations and enhancing the customer experience.

Dr. Chong - Founder,
Chairman and CEO, GDC Technology Ltd

By providing a first class repair facility for warranty and non-warranty projectors; Veritek adds even more value to our customers over the long life of their Barco product

Colin Dunne
Customer Care Manager Barco UK & Ireland

Fujifilm have worked with Veritek for many years as its preferred 'outsource' provider for the installation and maintenance of the company's range of Photo equipment. We trust our Veritek engineers to carry out warranty work on our behalf to exacting standards. Veritek will always be at the forefront of service as they keep a keen eye on all technical support developments. We're delighted to have them as a working partner.

David Honey
Director, Fujifilm

In September 2014 we embarked on the biggest upgrade of Photographic equipment for over 15 years - a complex multi layered project, it involved the removal and installation of approx. 3000 kiosks in around 900 stores. At all times Veritek demonstrated an amazing level of flexibility and their whole team demonstrated an exceptional level of technical knowledge, and operated with a totally professional approach. The result achieved was beyond our expectation.

Keir Jones
Category Manager, Boots
Want to discuss your needs?
During the call, we'll discuss the support you need and whether our third-party service partnerships would be a good fit for your OEM service division.