Services - Field Engineering
Field engineering services
Scale your field engineering service capabilities
Get access to 150+ manufacturer-trained electromechanical, software and robotics engineers. 
At the same time, free up your experienced engineers' time to do what they do best – making your business thrive.
We've got you covered when your customer needs:
Installations

Onsite break-fix support

Planned preventative maintenance

Equipment moves

FCO/modification deployment

Upgrades

Decommissions

Onsite training for end-users

Electrical safety testing
Expand your field service capabilities overseas
Rely on a field engineering service partnership to provide electromechanical and technological support across multiple sites, regions, and indeed Europe.
Our technical support helpdesk is available 24/7 and answers calls in multiple languages.
Our operators have access to your SLAs, sites and equipment, which means they have the complete picture from the start.
Take advantage of flawless project management & implementation of significant equipment upgrades
Also, project management for installations, decommissions or movement of complex equipment. 
A service partnership is a smart and cost-effective choice for OEMs needing to scale service capabilities for short term projects.
Why Choose Veritek?
We keep pace with manufacturing trends: 

We have the competence to service complex technology that combines mechanics with software

Robotics maintenance and service skills: 

Our team includes OEM-trained certified professionals

OEM's choice for mission-critical equipment:

 Start-up support, routine maintenance and emergency response maximise the performance and lifespan of mission-critical equipment

Wide geographical reach

: We have engineers strategically located across Europe 

Scale quickly and easily:

 Scale your field service capabilities as you need. We grow with your business, so you'll always have the right capacity

Service exclusive:

 We don't sell products. We don't sell equipment. Consider us an extension of your team
Explore Veritek's industry sector expertise
We Offer
24/7 capable, multilingual technical support help desk
Equipment installation services
Device upgrades
Legacy equipment support
Major rollouts simultaneous across multiple sites
Scheduled on-site maintenance
Proactive monitoring
Remote diagnostics and repair
Warranty support
On-demand breakdown support
Company data insight and analysis service
Bench repairs
Back to base repairs
Swap out replacement service
Field engineering support
Parts service
Third party management
Operator training
Decommissions
Machine Moves
Field Change Orders
How we've helped our customers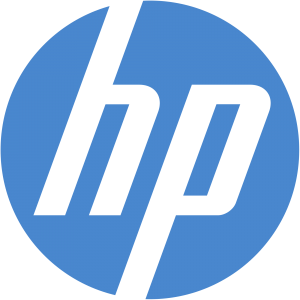 The required modifications were completed successfully to all 187 printers within the designated six months timescale and within budget, while meeting HP's extremely high standards. 
Read Case Study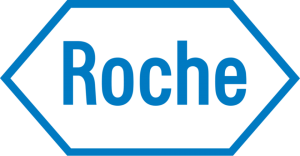 Roche Diagnostics serves customers spanning the entire healthcare spectrum – from research institutions, hospitals and commercial laboratories to physicians and patients.
Read Case Study
With Veritek we have one point of contact for large teams of highly skilled engineers across Europe – they are very easy to do business with and have grown to be an important service support to our graphics markets. Repeatedly, Veritek has demonstrated its flexibility and adaptability in terms of servicing a wide array of graphics presses, managing peaks in demand efficiently while also offering value for money.

Alberto Pedreno
EMEA GSS Operational Development Manager, HP Graphics

The case for partnering with Veritek was compelling given their UK wide number of engineers and support infrastructure, all aimed at delivering faster responses and enhanced customer satisfaction whilst offering value for money. The project management has been exceptional, particularly in the area of significant volumes of ophthalmic equipment installation.

Andrew Yorke
Head of UK Business, Topcon

Our key aim was to provide a uniform, effective and efficient service to all our digital cinema customers across Europe - we chose Veritek for its expertise and geographical coverage. Through Veritek we provide a pan-European, multilingual NOC (helpdesk) with pro-active monitoring, remote resolution and helpdesk support across all Sony Digital Cinema 4k installations in Europe, on-site support for Sony screens, preventative maintenance anda reliable break/fix service.

David Mcintosh
Vice President, Sony Digital Cinema 4K Solutions for Europe and the America

Veritek was selected for the quality of its NOC and on-site support services, along with its track record of non-competing services which achieves near 100% SLA adherence. We have trained Veritek engineers to the same high standards as GDC's engineering teams to ensure our industry-leading hardware and software solutions - coupled with our own direct service delivery fulfilled by Veritek's service and support - offer exhibitors a complete solution, simplifying operations and enhancing the customer experience.

Dr. Chong - Founder,
Chairman and CEO, GDC Technology Ltd

By providing a first class repair facility for warranty and non-warranty projectors; Veritek adds even more value to our customers over the long life of their Barco product

Colin Dunne
Customer Care Manager Barco UK & Ireland

Fujifilm have worked with Veritek for many years as its preferred 'outsource' provider for the installation and maintenance of the company's range of Photo equipment. We trust our Veritek engineers to carry out warranty work on our behalf to exacting standards. Veritek will always be at the forefront of service as they keep a keen eye on all technical support developments. We're delighted to have them as a working partner.

David Honey
Director, Fujifilm

In September 2014 we embarked on the biggest upgrade of Photographic equipment for over 15 years - a complex multi layered project, it involved the removal and installation of approx. 3000 kiosks in around 900 stores. At all times Veritek demonstrated an amazing level of flexibility and their whole team demonstrated an exceptional level of technical knowledge, and operated with a totally professional approach. The result achieved was beyond our expectation.

Keir Jones
Category Manager, Boots
Call us now to discuss your needs
Ready to find out more about service plans or technical support? We have a Veritek expert waiting