Veritek Awarded The Latest ISO Quality Standard!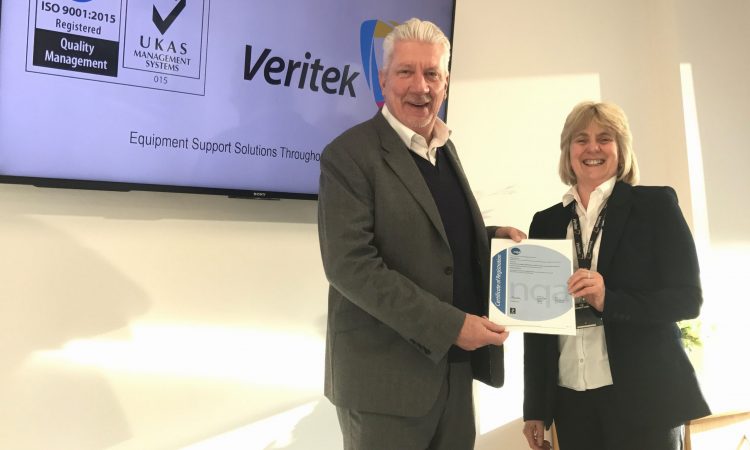 Veritek are proud to announce their recent award of the latest ISO quality standard: ISO 9001:2015.
Building on their robust business systems which had already been accredited to the previous ISO standard Veritek have now gone one step further and have been awarded with the very latest update to the mark with ISO 9001:2015.
Jane Harraway, Quality Assurance and H&S Manager commented: "All of our staff work hard to ensure we have a robust business operating system that helps deliver consistent quality throughout our business and so we are delighted that ISO have recognised our efforts and awarded Veritek with the latest quality standard. This new mark allows dynamic businesses like ours to focus on improved performance and systems that deliver true benefits to our customers"
In addition to the quality standard, Veritek maintains its 'Information Security Management' standard ISO27001, ensuring robust management of data and sensitive information.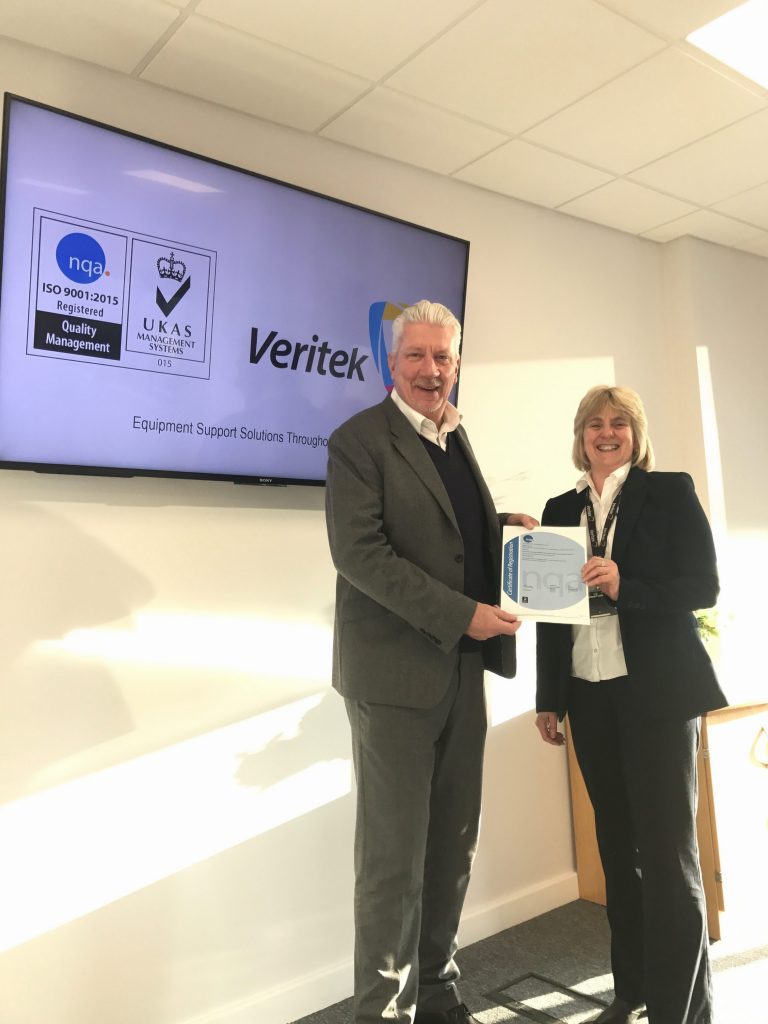 Call us now to discuss your needs
Ready to find out more about service plans or technical support? We have a Veritek expert waiting