Articles

|
Latest News

|
news

|
Finding the Perfect Training Facilities for Your Service Engineers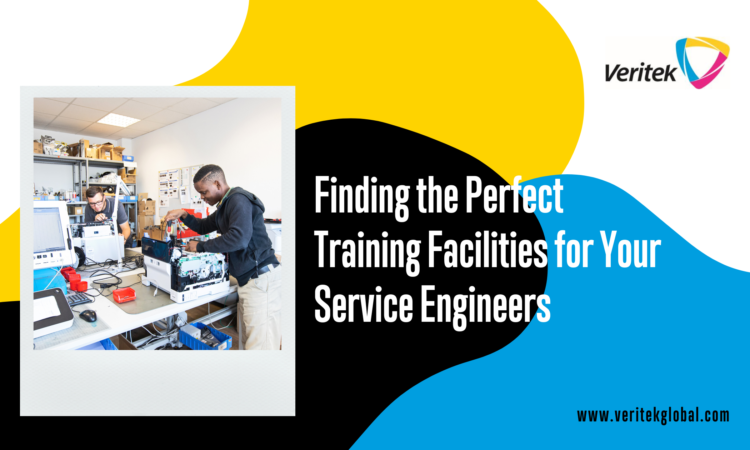 Choosing the right training facilities and location is paramount when original equipment manufacturers (OEMs) train engineers to maintain and service high-value and mission-critical equipment.
The venue should provide an environment that fosters learning, engagement, and practical skill development.
Factors to consider include:
Your equipment's size and nature.
The training's complexity.
Your engineers' geographic distribution.
Budget constraints.
Here are steps to help you choose the right training facilities and location:
Onsite versus Offsite Training Facilities: Pros and Cons
Onsite training offers the convenience of learning in engineers' familiar work environments. However, it can be costly regarding space, equipment, and resources.
Challenges also arise when OEMs use the same space for training customers and maintenance and service training.
Service divisions often need to disassemble machines, simulate faults, and train personnel to address these issues. Having separate spaces for these distinct purposes is often more practical.
Offsite Training Centres: A Controlled Environment
Because maintenance and service training differs significantly from customer-facing training needs, some OEMs invest in offsite training centres to provide the solution.
These centres have the necessary infrastructure, tools, and equipment to provide a controlled environment and accommodate larger groups of engineers.
Be that as it may, offsite training centres come with significantly high initial investment and operational (including utilisation and maintenance)costs.
Renting Hotel Meeting Rooms
While renting a hotel room or meeting space for equipment maintenance and service training has advantages, lack of technical infrastructure, space, and limited control over equipment setup (especially if you have high-speed and high-output machines) can be disadvantageous.
If finding suitable space for training maintenance and service engineers is challenging, OEMs that have existing partnerships with third-party service providers can approach them for a solution.
Why Veritek Invested in Training Facilities
Investing in training is not just a choice for our third-party maintenance and service business; it's a necessity. Training ensures competence, safety, compliance, and customer satisfaction, which are critical for the success and sustainability of our OEMs' customers' businesses.
For this reason, we invested in three dedicated training facilities for our field engineers and internal teams in the UK, Germany and Spain.
Recently, we've extended the use of our training spaces to our OEM (Original Equipment Manufacturer) partners, who have welcomed the flexibility they provide.
Why OEMs Use Our Dedicated Training Facilities
Using our training facilities for hosting training sessions related to high-value and mission-critical equipment offers various advantages. These include the following:
Location and Accessibility for Trainees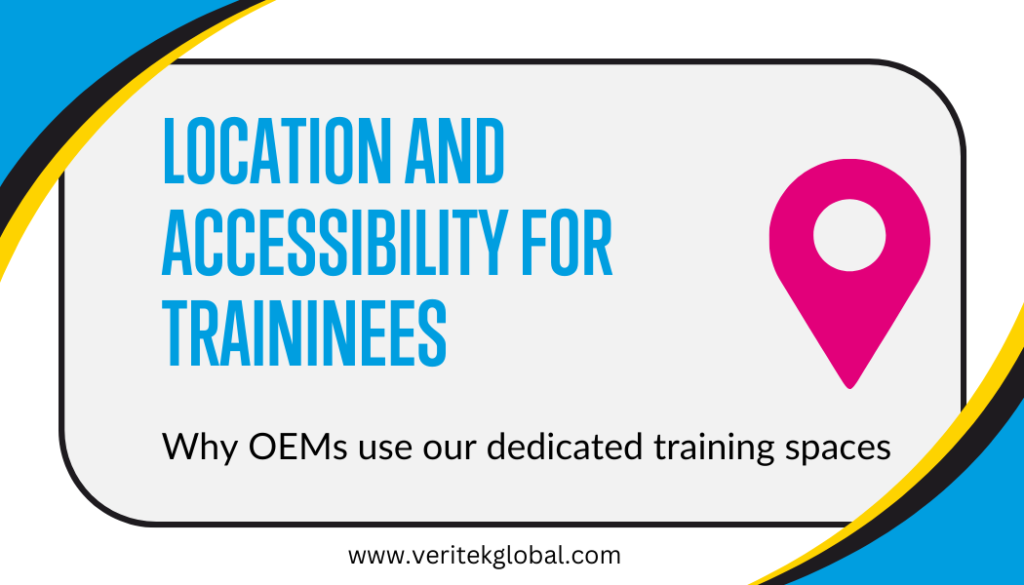 Our three regional and conveniently located facilities with easy access reduce travel time and costs for engineers. Moreover, their location allows for culturally relevant training.
Accessibility for Equipment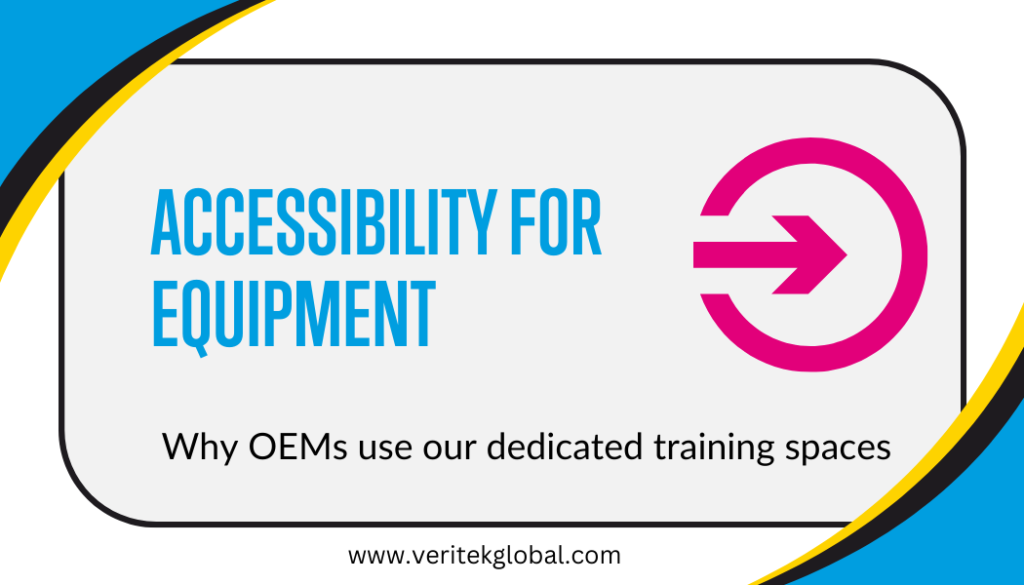 Our purpose-built training rooms provide ample room for installing, handling, dismantling, rebuilding, and servicing machines.
Logistics Benefits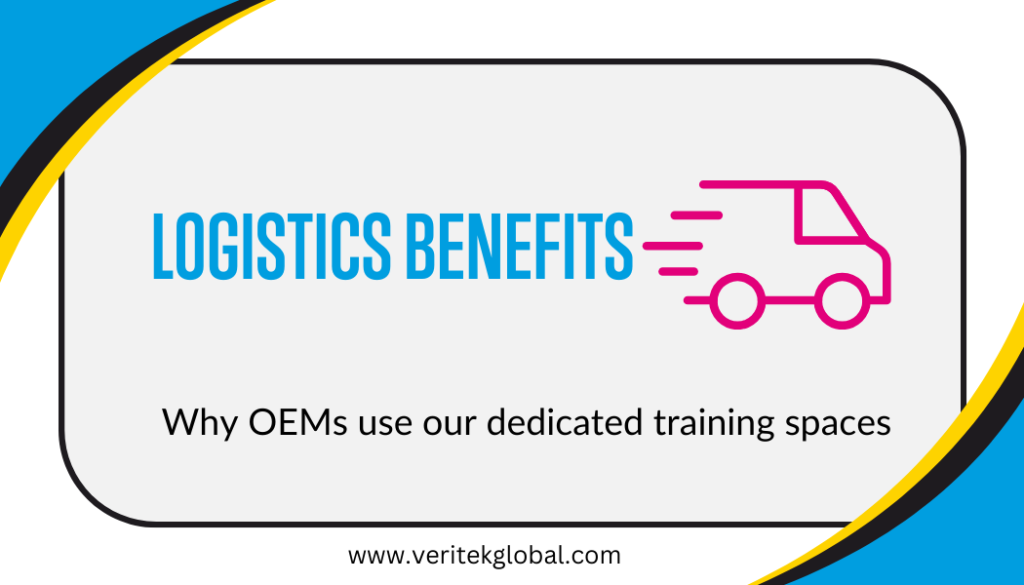 Having access to training centres inside and outside the EU minimises costs and complications associated with equipment transportation.
Flexible Scheduling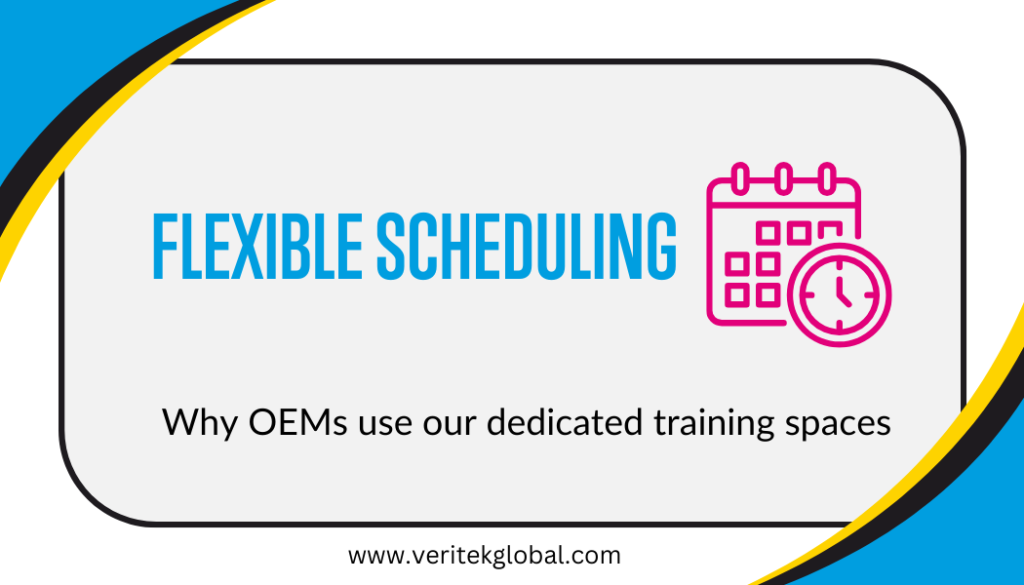 Maintenance and service is our business. We can help OEMs' engineers balance training with regular work schedules.
Cost-Effective Solution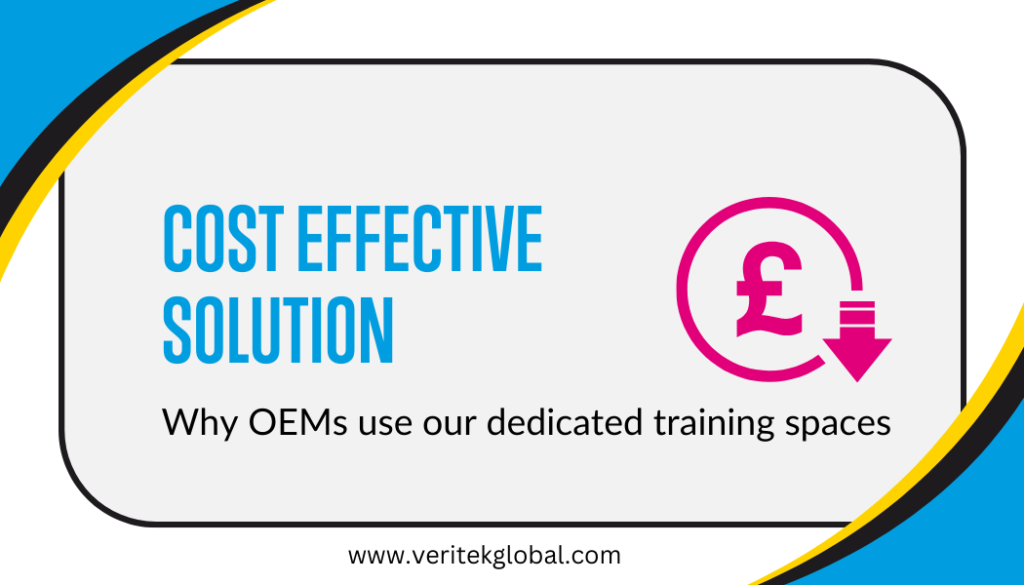 Because we designed our multi-purpose training spaces for meetings, training, repair, and refurbishment activities, we can offer competitive pricing.
Support and Resources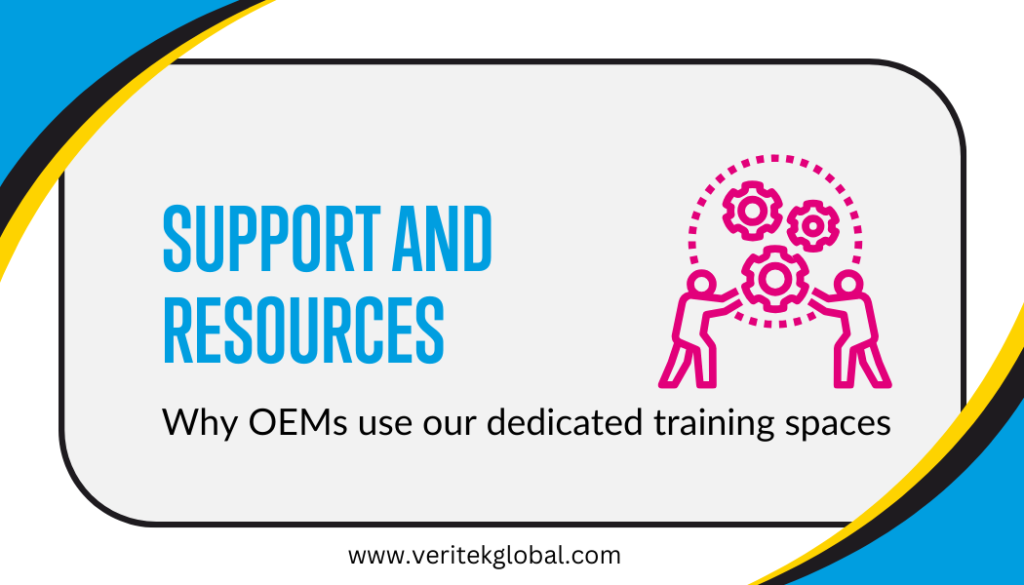 Beyond training sessions, access to technical support, troubleshooting assistance, and a knowledge base are helpful.
Hands-On Practice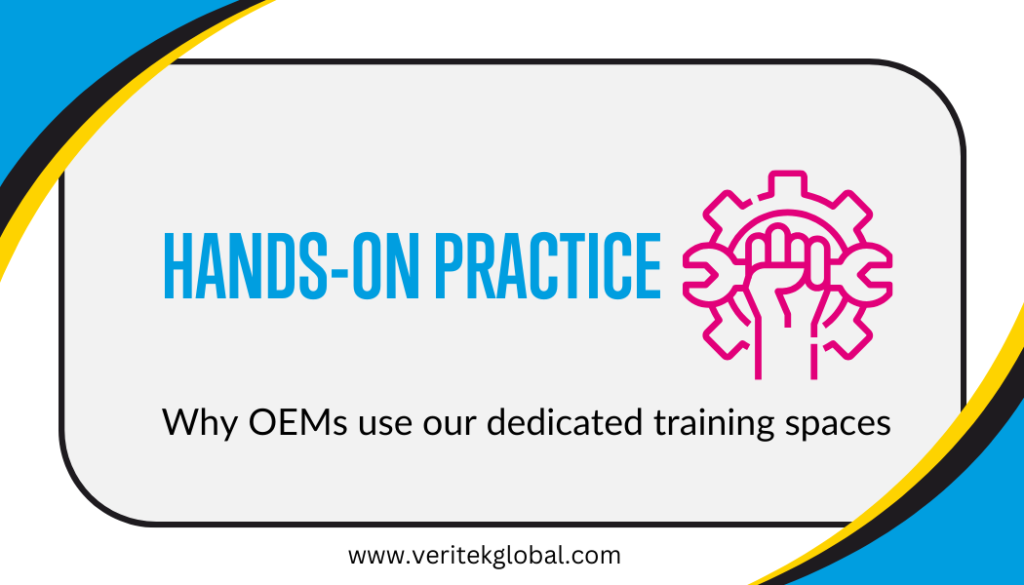 Our facilities provide ample space for hands-on practice, allowing engineers to gain practical experience under expert guidance.
Realistic Simulations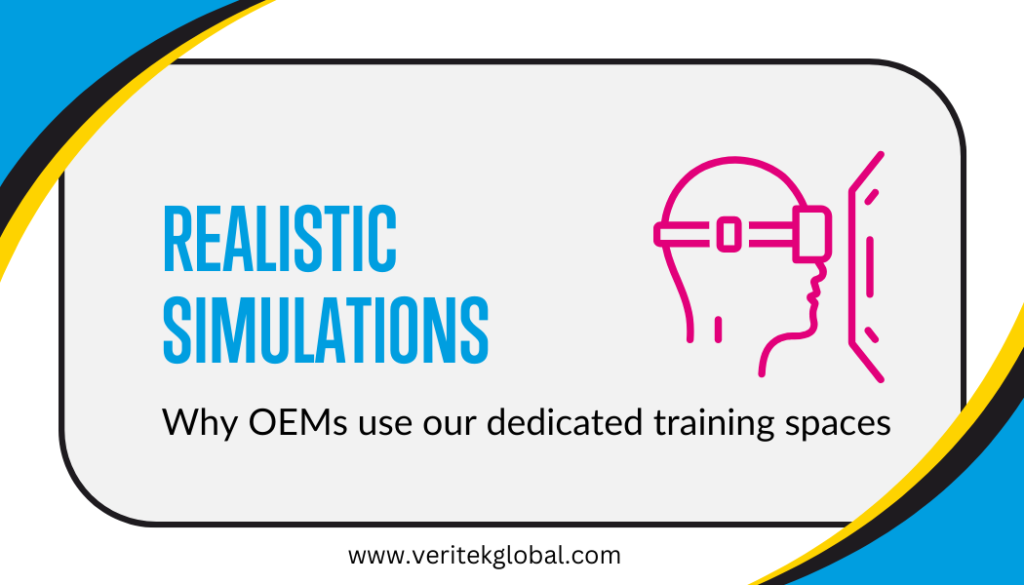 Ample space also allows for realistic simulations and mock setups to mirror working conditions, enhancing engineers' problem-solving skills.
Waste Disposal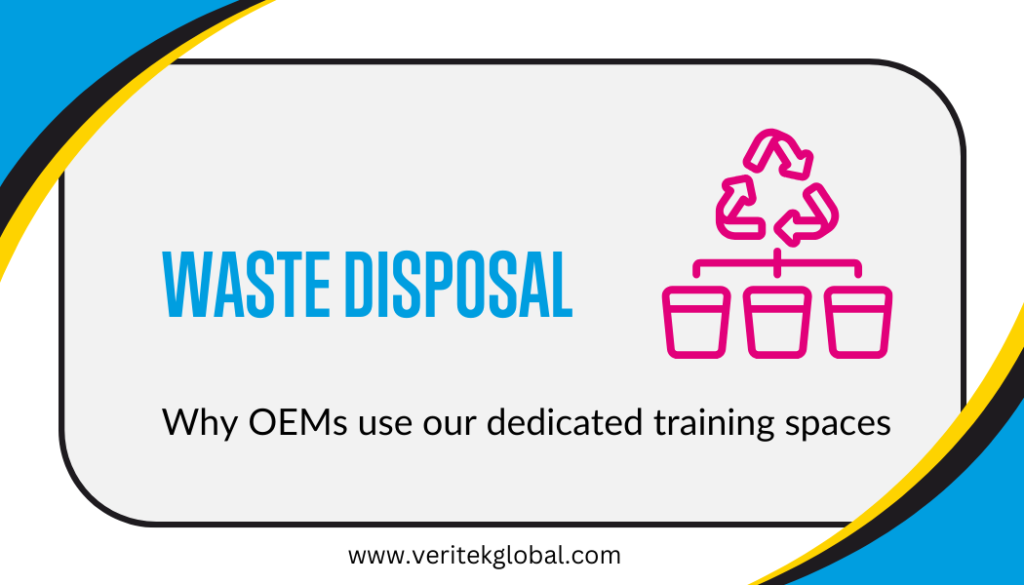 Proper waste disposal is crucial to our business, and we equip our spaces to handle output waste responsibly.
Specialised Spaces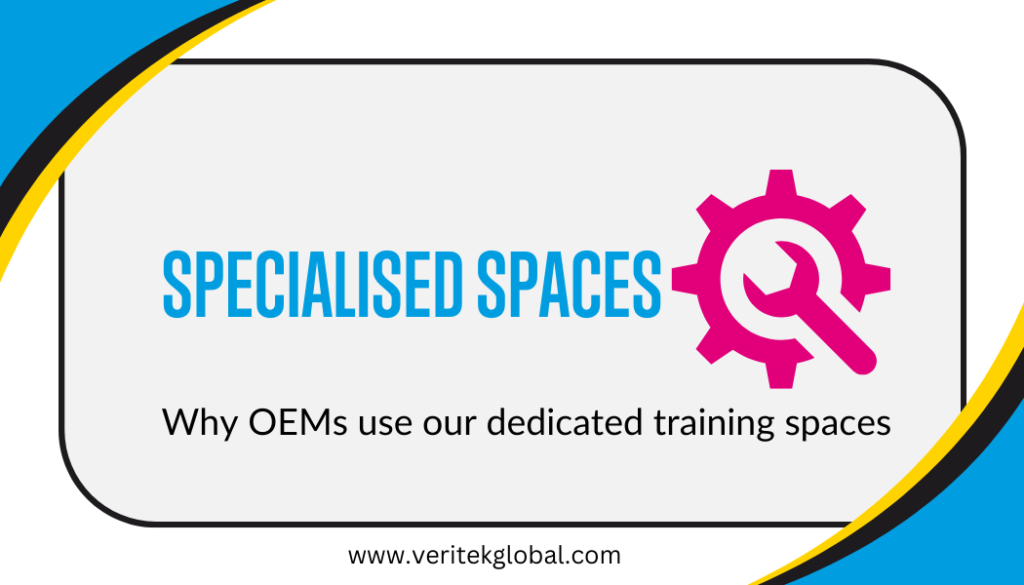 We offer specialised rooms for industry-specific needs. For example, a 'cinema dark room' provides space for us to extend the life of digital cinema projectors with calibration, testing, reclamation of spare parts, and repair and refurbishment services. It also provides a useful space for training, In addition, we have rented space to an OEM to train engineers in pharmacy robot installation.
Confidentiality and Security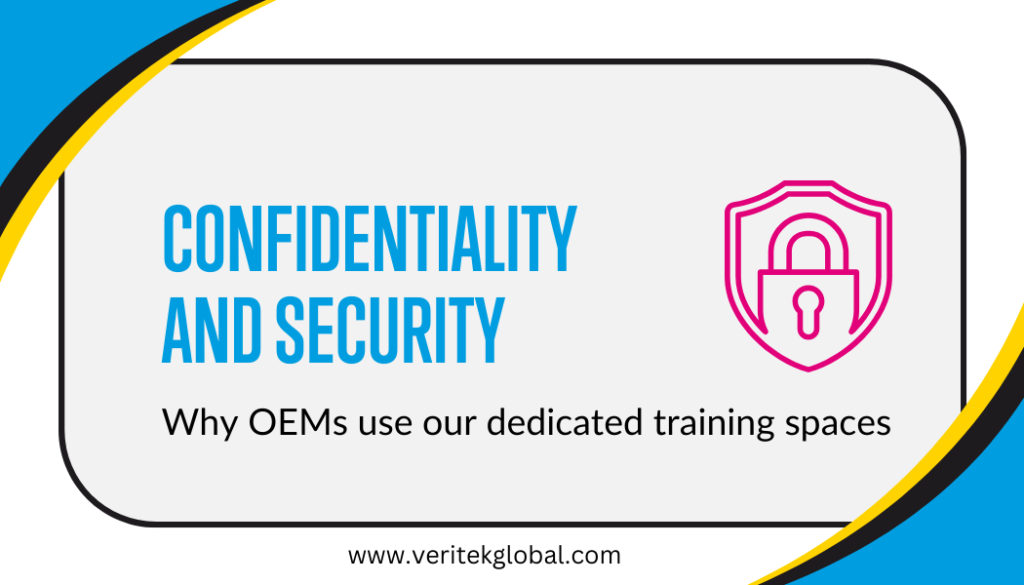 Our facilities maintain strict confidentiality and security measures, which are crucial when dealing with sensitive information related to mission-critical equipment.
In summary, selecting the right training facilities and location for your engineers involves carefully evaluating various factors. Whether you opt for onsite or offsite training, you'll need to prioritise the needs of your engineers, the equipment, and your budget.
By sharing our dedicated three regional training spaces, we've seen firsthand how these facilities benefit our OEM partners. Notably, they offer convenience, security, and a conducive environment for skill development.
Contact us for more information.
This blog is relevant to the following Veritek industry sector verticals: