Discover Veritek

|
news

|
Celebrating Engineering Day in Italy: A profile of an Account Manager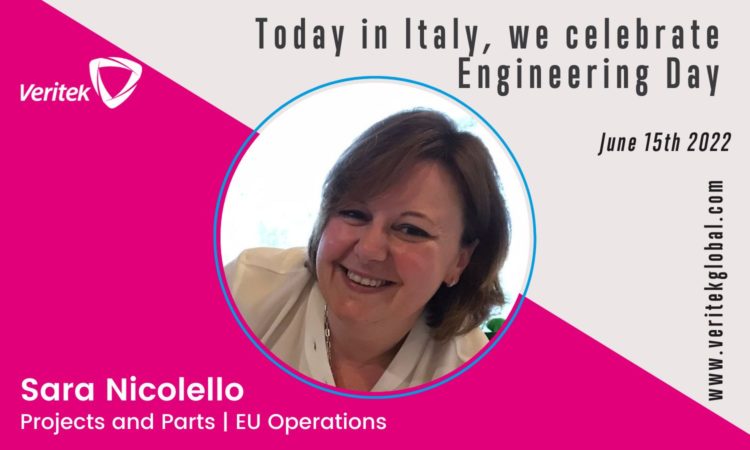 Celebrating Engineering Day in Italy
Today, we celebrate Sara Nicolello, a woman who works in field engineering in Italy.
About Sara
I love discovering new machines and how they work.
I've been working for Veritek since 2010. In my day job. I'm the key point of contact for prospective and existing OEM customers in Italy.
One of the things I enjoy most about my job is meeting people. I'm a good communicator. Furthermore, I understand technical language and am confident in answering technical questions.
An essential part of my job is being a good listener. I take time to understand problems. I gather all the information I can to determine how my team can help provide my clients with the best solution.
There are many exciting career opportunities for women in engineering, especially for excellent communicators and collaborators. People like us work well in bringing teams together to find solutions.
Interested in a career in field engineering with Veritek?
We offer numerous opportunities to learn and acquire new skills, whether through on-the-job experience and training, mentoring or formal qualifications.
Take a look at our available positions.