Veritek helps Boots Opticians set up shoot for new 'See what's possible' TV ad campaign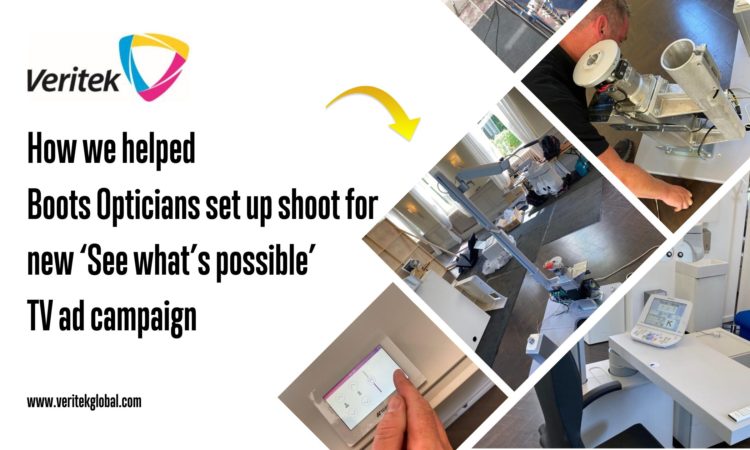 Have you seen Boots Opticians' new 'See What's Possible' TV advertisement?
The new campaign aims to inspire people to prioritise their eye health by opening their eyes to the infinite possibilities of life with better sight.
Boots Opticians shot its new ad over two days in London and Eastbourne.
Want to know why we're excited about the new campaign?
With the help of Veritek's specialist Optometry field engineers, The Boots Opticians Marketing team built a replica of an Optom room to film the ad to prevent disturbing the company's stores and customers.
To ensure the Optom room equipment was used and represented correctly and glasses fitted the actors correctly, Boots Opticians also had a DO and OC onsite.
Boots Opticians launched the completed 30-second television advert on 10th August on ITV.
Suffice it to say, Veritek's field engineers are delighted to have played a small part in putting it together. You can see the finished advertisement on YouTube here:
⤵️⤵️⤵️
Want to discuss your needs?
Call now to ask about service plans or technical support – we have a Veritek expert waiting.