Ultrasound Service Support for Medical Imaging Company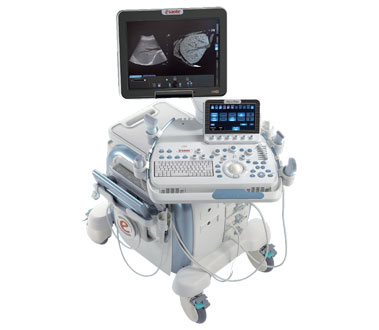 Esaote, a world-leading producer of medical diagnostic systems, has secured the services of Veritek to undertake their ultrasound servicing throughout the UK.
A team of Veritek engineers spent time at Esaote's European manufacturing and R&D facilities in both Maastricht and Genoa. Here the team familiarised themselves with the broad range of high-tech ultrasound scanners produced by the company and were trained in repairing and servicing scanners in line with the manufacturers guidelines.
Stephen Kennedy, of Esaote UK commented: "With a field engineering team located throughout the UK and decades of experience within the healthcare sector, Veritek was ideally placed as the service provider of choice for Esaote's ultrasound division to ensure our expanding customer base has local and specialist service support readily available."
Jim Edgar, of Veritek said: "The healthcare sector is one of our core specialties and we are delighted to be working with Esaote – a manufacturer ranked among the top ten groups worldwide engaged in the field of diagnostic imaging."
Headquartered in Italy, the Esaote Group operates in over 60 countries worldwide and continues to expand its areas of expertise from diagnosis and prevention to treatment and follow-up.
This year Veritek is celebrating its 30th anniversary. Starting out in 1986 with a focus on the imaging sector, it quickly diversified into radiology and ophthalmology with other key high-tech sectors soon following. Key to Veritek's success has been its ongoing investment and training of a multi-lingual highly skilled work force as well as a focus on providing exceptional levels of service.
Call us now to discuss your needs
Ready to find out more about service plans or technical support? We have a Veritek expert waiting