Photo imagingCase Study
Veritek Windows XP Update support delights Fujifilm's customers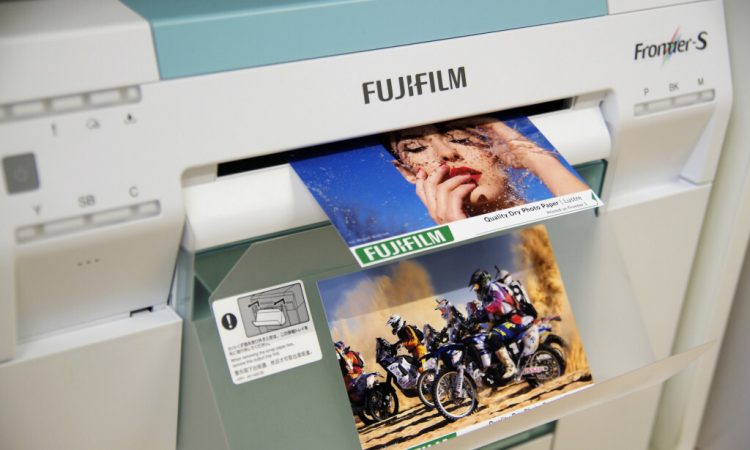 Kernpunkte
Communication was key as Veritek worked closely with Fujifilm to identify each customers' upgrade requirements and scheduled site visits to ensure minimal disruption
New software was purchased and distributed to all Veritek engineers in advance
Over 250 pieces of equipment required updating, over 100 site visits
Veritek engineers removed all traces of Windows XP from the equipment, then reconfigured the customers software
The project was carried out within the four month timescale, on budget and to excellent levels of customer satisfaction
problem
As a pioneering manufacturer of photoprint technology, Fujifilm provides specialist equipment to numerous independent photo shops in addition to leading UK chains.
In 2018, after 12 years of supporting the legacy software, Windows removed security and technical support for its Windows XP operating system.
As many of its independent customers relied on XP, Fujifilm sought an experienced support partner to attend sites across the UK, upgrading customers' software to current operating systems.
This ensured that Fujifilm technology remained as reliable as ever, and its high street image and customer satisfaction stayed high.
Lösung
Veritek worked closely with Fujifilm to ascertain the upgrade requirements of all independent customers and ensure that all necessary software was purchased and distributed to engineers.
Veritek's polite, professional field engineers carried out over 100 visits to photoprint sites throughout the UK, scheduling visits at a time that would create minimal disruption for the retailer.
The Windows XP operating system was removed from any equipment and the upgrade installed on site with all software and systems reconfigured as required.
Each customer was guaranteed that its' technology would be ready to 'plug in and play,' and would now continue to be fully supported and protected by Microsoft.
Resultate
Veritek successfully upgraded over 250 items of technology as required within the agreed timescale of four months.
This allowed Fujifilm customers to maintain confidence in their systems and equipment, and reduced the risk of operating system downtime or security breaches.
Fujifilm and its end users were highly satisfied with the service provided by Veritek, with the project successfully completed across the UK, on time and within budget.
Kontaktieren Sie uns jetzt, um Ihre Anforderungen mit uns zu besprechen.
Sie möchten mehr über Servicepläne oder technischen Support erfahren? Ein Experte erwartet Sie